The Thinking Behind the Money.
Significant Financial Solutions is one of the leading and most trusted Finance Specialists in Australia.
Use this calculator to determine exactly how much you can borrow in different scenarios
Leave your details and a Finance Specialist will call you within 2 business hours to help you get answers today.
Convenient Appointments
Don't let your schedule stop you from getting your finances sorted. We are flexible with our hours and are more than willing to do after hours or weekends, meeting at a time and place that is convenient for you.
Brokers do the legwork
Let us find the right home loan for your needs and circumstances and support you throughout the entire application and settlement process. Saving you time and enabling you to stay focused on finding your ideal home.
Quick and easy loan comparisons
We have access to a range of loans from various lenders more suited to your needs. When you meet with us you are effectively getting access to multiple banks and their range of loan options.
Experience and Expert Advice
As your broker we are able to thoroughly explain the various subtleties of the different lenders and loan options which can make a big difference to your bottom line and potentially save you thousands of dollars in interest repayments.
Pre-Qualification
Our software has access to the latest loan information across the board of lenders and we can quickly match this against your individual situation and goals.
This gives us the ability to assess your unique borrowing position as early as possible.
A mortgage broker is on your side
We look at all the available mortgage products out there and come up with the best one to suit your financial position. We have years of experience using different mortgage companies rather than just being limited to a single bank or lender.
Or speak directly with one of the team!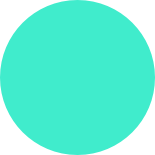 Rob has created several loans for me over the last 8 years. From investment loans to SMSF loans, his service has been outstanding throughout.
I would like to thank Kyia and SFS for organising my car loan. I went to Kyia with a quote from a dealership which he not only beat the interetst rate but aslo the monthly repayments.
I recommend Kyia to anyone who needs a car loan.
Dave Alexander is fantastic for his endeavour to ensure the best possible outcome… Dave's enthusiasm and passion to communicate and to provide regular updates, gave me the up-most confidence that I was in the best hands.
We are accredited with the most reputable lenders in Australia.